Contact Us
EXPERIENCE FIRST-HAND THE HIGH QUALITY OF WORK, COMPLETE RELIABLE SERVICES AND COMMITMENT PROVIDED TO ACHIEVE OUR 100% CUSTOMER SATISFACTION GUARANTEE.....
Autowise Collision, Inc. is equipped with a Devilbiss spray booth, Star Rack 360 frame machine, Miller Sidekick Mig-welder, and CCC Pathways computerized estimating software with monthly communications and estimating updates, and a computerized color matching system. Autowise Collision, Inc. employs technicians that are Advanced I-CAR and GM certified. Certificates are on display. The quality of work, reliable service, and customer service provided by Autowise Collision, Inc. technicians reflect the company's guiding principles and inherent values.
More about Devilbiss Spray Booth: This is the highest quality pre-engineered paint booth for the automotive and industrial market providing professional and lasting results.
AUTOWISE COLLISION INC
3645 James Rd, Acworth, GA. 30102
Office Hours:
Monday–Friday, 8:30 a.m.– 5:30 p.m.
Saturday By Appointment
(770) 966-7414
autowise@bellsouth.net

Directions: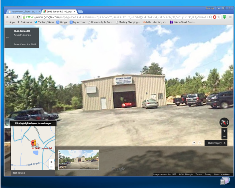 Click Here or the MAP to get Directions

(770) 966-7414